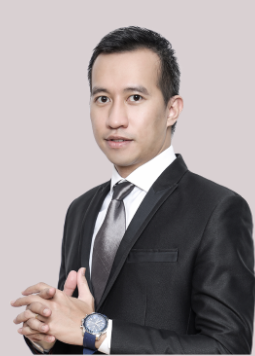 Mr. Tran Thanh Binh
Attorney at Law, Senior Partner of An Law Viet Nam
(84) 986 995 543
info@anlawvietnam.com
Master of Commercial Law (Law Faculty of Monash University, Australia) Bachelor of Law (Ho Chi Minh City Law University)
Vietnamese and English
Master of Law, Attorney-at-law senior member of An Law Viet Nam
Consulting in the fields of Criminal, Enterprises, Investment, Commercial, and Intellectual Property Laws.
Mr. Tran Thanh Binh has several years of experience working in the Department of Justice of Ho Chi Minh City, then he works at Ho Chi Minh City Law University as Lecturer of Criminal Law Faculty.
After completing the course of Master of Commercial Law at Monash University, Australia and come back Viet Nam, Mr. Tran Thanh Binh has various years of experience working as attorney-at-law of many leading law firms in Viet Nam.
Mr. Tran Thanh Binh has involved to provide legal opinions and advice in many fields of law, including maritime, data privacy, intellectual property, enterprises, investment, and commerce.